Your one stop shop for cloth nappies & accessories
Welcome to Kingdom of Fluff!
Inside you will find a vast selection of re-usable cloth nappies and accessories, from simple low-cost nappies to luxury embroidered nappies
New to cloth nappies?
Not sure where to start?
Don't worry.
Our goal is to provide a re-usable nappy system to suit all tastes and budgets.
Why use cloth nappies?
Cloth nappies are:
kinder to baby
kinder to the environment
kinder to your pocket
For further information, have a look at our Cloth Nappy Advice page
We are making some fluffy little changes!
POSTAGE: From Monday 3rd June our postage rate for express/1st class delivery (for orders under £40) will increase from £2.95 to £3.50. Charges for standard (2nd class) delivery will remain the same at £2.00 for orders under £40 and free for orders over £40.
SATURDAY DISPATCH: in order for us to retain some valuable family time at weekends, we will no longer be dispatching orders on a Saturday. All orders received after 3pm on a Friday will be dispatched on Monday. We will also be a bit slower to reply to emails and enquiries over the weekend, with the majority of queries being answered on a Monday morning.
Thank you for your understanding :)
Special Offers:
Black Friday discounts! For 10% off across the store*, use discount code BLACKFRIDAY at checkout. Code expires Monday 1st December at 10.00pm. *Excludes: Applecheeks Delishmas, Balmy Notions, Billy Bums, CJ's, Peachy Green, Weenotions, and items already reduced in our Special Offers section.
Remember to check out our Special Offers section for more bargain buys :)
New in Stock:
We have recently restocked most of our Alva onesize pocket nappies and wetbags, including some fab Christmas designs.
Rumparooz Invader and Jeweled prints are now instock across our Rumparooz and Lil Joey range. Check back soon for another 2 fab new prints from Rumparooz!
Keep an eye out for some more wahm goodies coming very soon!
Coming Soon:
We have some fab custom-made nappies in the pipeline, can't wait to show you our latest pretties!
For any other questions or advice, feel free to Contact Us and we will be more than happy to help.
Follow us on Facebook: http://www.facebook.com/?ref=home#!/pages/Kingdom-of-Fluff/108704672483410
And Twitter: @Kingdomfluff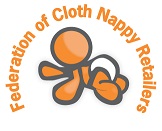 Search by Brand