Your one stop shop for cloth nappies & accessories
Welcome to Kingdom of Fluff!
Inside you will find a vast selection of re-usable cloth nappies and accessories, from simple low-cost nappies to luxury embroidered nappies
New to cloth nappies?
Not sure where to start?
Don't worry.
Our goal is to provide a re-usable nappy system to suit all tastes and budgets.
Why use cloth nappies?
Cloth nappies are:
kinder to baby
kinder to the environment
kinder to your pocket
For further information, have a look at our Cloth Nappy Advice page
** BANK HOLIDAY MONDAY **
Please note that, due to holidays within both Royal Mail and My Hermes, we will not be dispatching orders on Monday. All orders received after 2.00pm on Friday will be dispatched on Tuesday.
REAL NAPPY WEEK 2016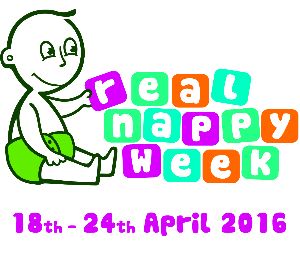 Phew what a week it was!
Our Real Nappy Week 20% discount has now ended, but while we restock on the popular brands, why not take a look at our remaining offers:
30% off Frugi and Tots Bots V3 and V4 Easyfits - now from £11.89 each (prices already reduced online)
25% off Frugi Clothing - bibs, hats and babygro's from only £5.25! (prices already reduced online)
30% off selected Little Lamb pocket nappies and wraps - now only £8.40 for onesize pocket nappies and £5.95 per wrap!
Up to 60% off selected Balmy Notions Bum Balms and Oil Sprays (past 'best before' dates)
40% off Jellystone jewellery and teethers!
25% off Bumgenius Chico and Patch prints in Freetime and Newborns!
25% off selected Bambino Mio wraps
25% off Tots Bots Training Pants
20% off selected Tots Bots Bamboozle Stretchies
You can find all these fab deals in our Special Offers section
Just Arrived:
Brand new from Tots Bots: 5 new storytime prints plus the new Easyfit Star!
The Geometric Collection Miosolo nappies from Bambino Mio are now instock, plus some lovely new prints from Blueberry: Safari, Suri, Planes, Rainbow Hearts and Woodland Friends.
Coming Soon:
Bumgenius V5 pocket nappies will be landing with us soon, as well as some new Bumgenius colours in V5, Flip, Elemental, Freetime and Littlies.
We have even more new releases to come - make sure you follow our Facebook page for up-to-date information and offers!
For any other questions or advice, feel free to Contact Us and we will be more than happy to help. We can also offer free nappy demo's locally, so just ask!
Follow us on Facebook: http://www.facebook.com/?ref=home#!/pages/Kingdom-of-Fluff/108704672483410
And Twitter: @Kingdomfluff