Your one stop shop for cloth nappies & accessories
Inside you will find a vast selection of re-usable cloth nappies and accessories, from simple low-cost nappies to luxury embroidered nappies
New to cloth nappies?
Not sure where to start?
Don't worry.
Our goal is to provide a re-usable nappy system to suit all tastes and budgets.
Why use cloth nappies?
Cloth nappies are:
kinder to baby
kinder to the environment
kinder to your pocket
For further information, have a look at our Cloth Nappy Advice page
Special Offers:
Remember to check out our Special Offers section for more bargain buys :)
New in Stock:
Brand new to Kingdom of Fluff: Luscious Little Somethings wool interlock soakers, available in 3 sizes and a variety of colours.
We are delighted to now be stocking the lovely new Easyfit prints by Frugi! Farmyard, Happy Bee, Flower Fox and Orchard Days.
Rock-a-Thigh baby socks have also been recently re-stocked. A fantastic alternative to tights, these socks are ideal for keeping little legs warm in winter and make for easier nappy changing :)
We also have some lovely new Fluff and Stuff heavy wetter fitted nappies, wipes, san pro and make-up remover pads :)
Scratchsleeves have also been re-stocked in most sizes - these sleeved mittens are ideal for kiddies with irritated or itchy skin conditions, including eczema and chicken pox. to stop little fingernails scratching. Now available up to size 4-5 years.
It's almost December, and we have some nice Christmas nappies in stock - check out our Facebook page for photos. Weenotions christmas puddings, santa and snowmen, plus some character pocket nappies with matching bibs!
Coming Soon:
Some brand new CJ's BUTTer stock has just landed . . . including some lovely new christmas scents.
We also have a popular WAHM brand due to arrive in the next few weeks - watch this space!
Free Nappy Demo's:
We are happy to carry out free local nappy demo's , where we can visit you with a number of different nappies to show you how it's done - Contact Us for further info.
For any other questions or advice, feel free to Contact Us and we will be more than happy to help.
Follow us on Facebook: http://www.facebook.com/?ref=home#!/pages/Kingdom-of-Fluff/108704672483410
And Twitter: @Kingdomfluff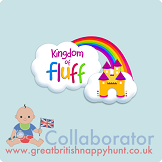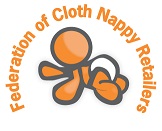 Search by Brand