Your one stop shop for cloth nappies & accessories
Inside you will find a vast selection of re-usable cloth nappies and accessories, from simple low-cost nappies to luxury embroidered nappies
New to cloth nappies?
Not sure where to start?
Don't worry.
Our goal is to provide a re-usable nappy system to suit all tastes and budgets.
Why use cloth nappies?
Cloth nappies are:
kinder to baby
kinder to the environment
kinder to your pocket
For further information, have a look at our Cloth Nappy Advice page
Special Offers
:
20% off Tots Bots Teenyfit V3 Newborn nappies*, and V3 Easyfit Elements prints until 30th April 2014 with discount code: sunshine *Rainbow, White and Elements prints only
Tots Bots Easyfit V3 Onesize Nappies for only £10 each!* Prices already reduced on the website. *Rainbow and white colours only
Remember to check out our Special Offers section for more bargain buys :)
New in Stock:
We are now stocking the Alva Baby range - bright and funky products at low prices.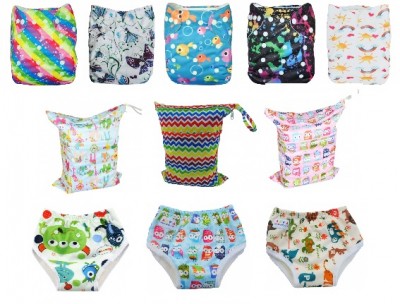 Take a look at our Newborn, Onesize and Junior pocket nappies, priced from only £3.95 each! Not forgetting the great value training pants and wet bags!
Also brand new to Kingdom of Fluff:

Applecheeks are bright and funky little nappies made in Canada. Consisting of a 2-sized cover with choice of inserts this clever little nappy can be used as a pocket, a wrap, or an all-in-two system.
Bumgenius Elementals in the new prints!

The Elemental is a onesize, organic cotton all-in-one nappy - super slim and super absorbent - what more could you want? £19.99 each. Now instock!
New Tots Bots 2014 Easyfit and Stretchy Wraps!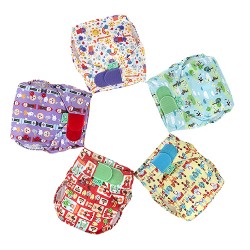 The new Tots Bots products are now available at Kingdom of Fluff for immediate dispatch!

Monkey Foot!
Some lovely new Monkey Foot Double Wetbags have just arrived.
A selection of sizes in 5 prints. Not only are these gorgeous bags ideal for nappies, they also make perfect swim bags, shoulder bags and gifts!
Coming Soon
:
We have some more gorgeous Green Panda fitted nappies and wipes on the way very soon.
We also have a lovely bundle of nappies from a popular work-at-home-mum due to arrive soon.
Free Nappy Demos:
We are happy to carry out free local nappy demos , where we can visit you with a number of different nappies to show you how it's done - Contact Us for further info.
For any other questions or advice, feel free to Contact Us and we will be more than happy to help.
Follow us on Facebook: http://www.facebook.com/?ref=home#!/pages/Kingdom-of-Fluff/108704672483410
And Twitter: @Kingdomfluff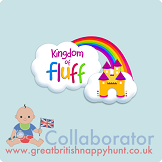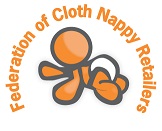 Search by Brand