Onesize Print Pul Nappy Wraps
These nappy wraps will fit most babies from around 10-35lbs. They have 3 rows of poppers on the front to adjust the rise/size and snaps to close at the waist and hip, with crossover snaps at the waist for slimmer babies.
The wraps have inner flaps at the front and back, colour co-ordinated binding and inner leg gussets to contain leaks.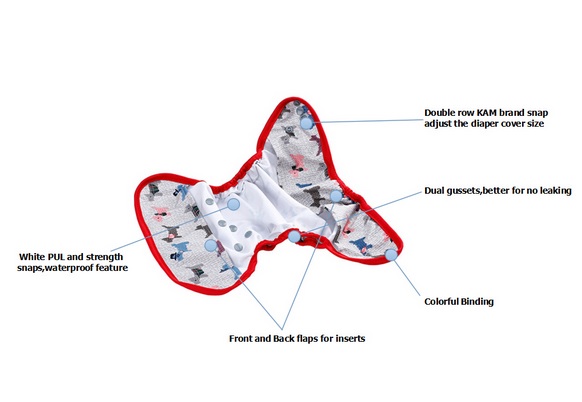 Made in China
There are currently no products in this category.