NEW! Petit Lulu SIO Complete: Toucans
Price: £22.95 Out of stock
Product currently unavailable.
The Petit Lulu SIO (Snap-in-one) Complete consists of a onesize wrap/cover with a SIO Basic Plus insert set, giving you a complete nappy system: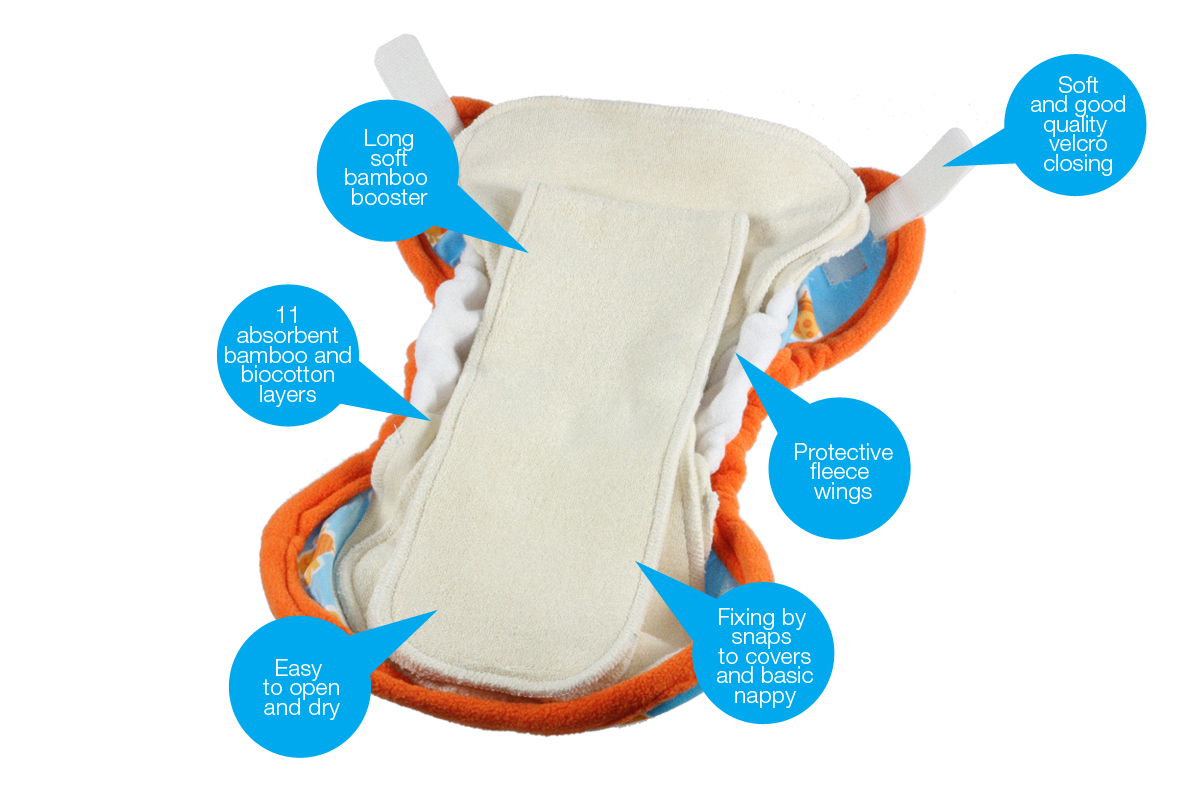 Fits approx. 4-15kgs (8.8 - 33lbs)
One-size wrap: waterproof, but breathable wrap, size is adjusted by the rise snaps on the front. 100% polyester (pul) with fleece binding. The fleece bindings are supersoft on baby's legs and tummy, and helps against leaks.
SIO Basic Plus: is a nappy insert set consisting of a snap-in, shaped double insert with fleece gusset for containment (SIO Basic), PLUS a folded long insert which snaps onto the shaped insert. Suitable for both day and night use, the Basic Plus insert set is just as absorbent as the Petit Lulu fitted nappy! Inserts dry easily too!
Inserts Fabric Composition
SIO Basic:
60% viscose (bamboo), 40% organic cotton (4 layers)
Long insert:
Upper and backing: 60% viscose (bamboo), 40% organic cotton (3 layers, so 6 layers when folded)
Inner: 80% cotton, 20% polyester
How to use:
Simply snap the SIO Basic Plus insert into the wrap, to give a customisable All-in-one nappy system. If the nappy is just wet and the wrap isn't soiled, you can re-use the wrap and simply snap-in a fresh insert set :)
For newborns to around 6months old, you might want to use the SIO Basic insert with Petit Lulu Newborn wraps.
For extra absorbency, add the short or long insert.
Care:
The Petit Lulu wraps and inserts can be washed at up to 60degrees, the inserts can be tumble-dried on low, but we would advise not to tumble-dry the wraps. Air drying your nappies will help keep them looking newer for longer!