Your one stop shop for cloth nappies & accessories
Inside you will find a vast selection of re-usable cloth nappies and accessories, from simple low-cost nappies to luxury embroidered nappies
New to cloth nappies?
Not sure where to start?
Don't worry.
Our goal is to provide a re-usable nappy system to suit all tastes and budgets.
Why use cloth nappies?
Cloth nappies are:
kinder to baby
kinder to the environment
kinder to your pocket
For further information, have a look at our Cloth Nappy Advice page
Special Offers:
Remember to check out our Special Offers section for more bargain buys :)
New in Stock:
Halobaby wool soakers: We are delighted to be stocking some one of a kind, hand-knitted wool soakers from Halobaby - these are now available to buy on the store!

Toys! - we are now stocking a lovely selection of toys for babies and young children, from Lamaze activity toys to soft, knitted rattles. Ideal gifts!
Eco Egg - Brand new to Kingdom of Fluff! We are delighted to be stocking the Eco Egg laundry range - save money, help the environment and protect sensitive skin.
Little Violets - check out our new range of all natural baby toiletries and laundry products, made right here in the UK!
Holden's Landing - Some more lovely Bedbug+ night nappies and all-in-two's landed with us recently and are selling quickly so grab your favourite asap.
Blueberry - We have re-stocked most of our Blueberry lines including Coverall wraps, onesize nappies and Swaddlebees wet bags.
Dunk n Fluff - new in stock this week - some simply beautiful fitted nappies, wraps and all-in-two nappies from Dunk n Fluff. If you are looking for a super-cool appliqued all-in-one nappy or a ruffle-bum nappy wrap then go take a look :)
Our Tots Bots range has also been restocked, with Bamboozle Stretchies, Easyfits, Teenyfits and the ever popular flushable liners all back in stock!
Charlie Banana - onesize nappies, newborn nappies and wet bags now available.
Little Gumnut - we now have some amazing Little Gumnut All-hours fitted nappies instock, as well as the very popular Slimbo sanitary pads.
Weenotions - more lovely onesize pocket nappies, nappy wraps, breast pads, sanitary pads and washable wipes in stock.
We also have some cute new Cloth Nappy keyrings in stock - £1.95 each with postage from 75p!
Coming Soon:
We have some stunning new onesize nappies arriving soon from Hooligans and some onesize and newborn Goodmama nappies on the way (owl fans watch this space!).
Rumparooz and Blueberry will also be restocking in the next few weeks.
Free Nappy Demo's:
We are happy to carry out free local nappy demo's , where we can visit you with a number of different nappies to show you how it's done - Contact Us for further info.
For any other questions or advice, feel free to Contact Us and we will be more than happy to help.
Follow us on Facebook: http://www.facebook.com/?ref=home#!/pages/Kingdom-of-Fluff/108704672483410
And Twitter: @Kingdomfluff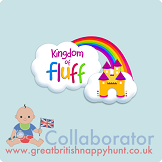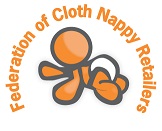 Search by Brand